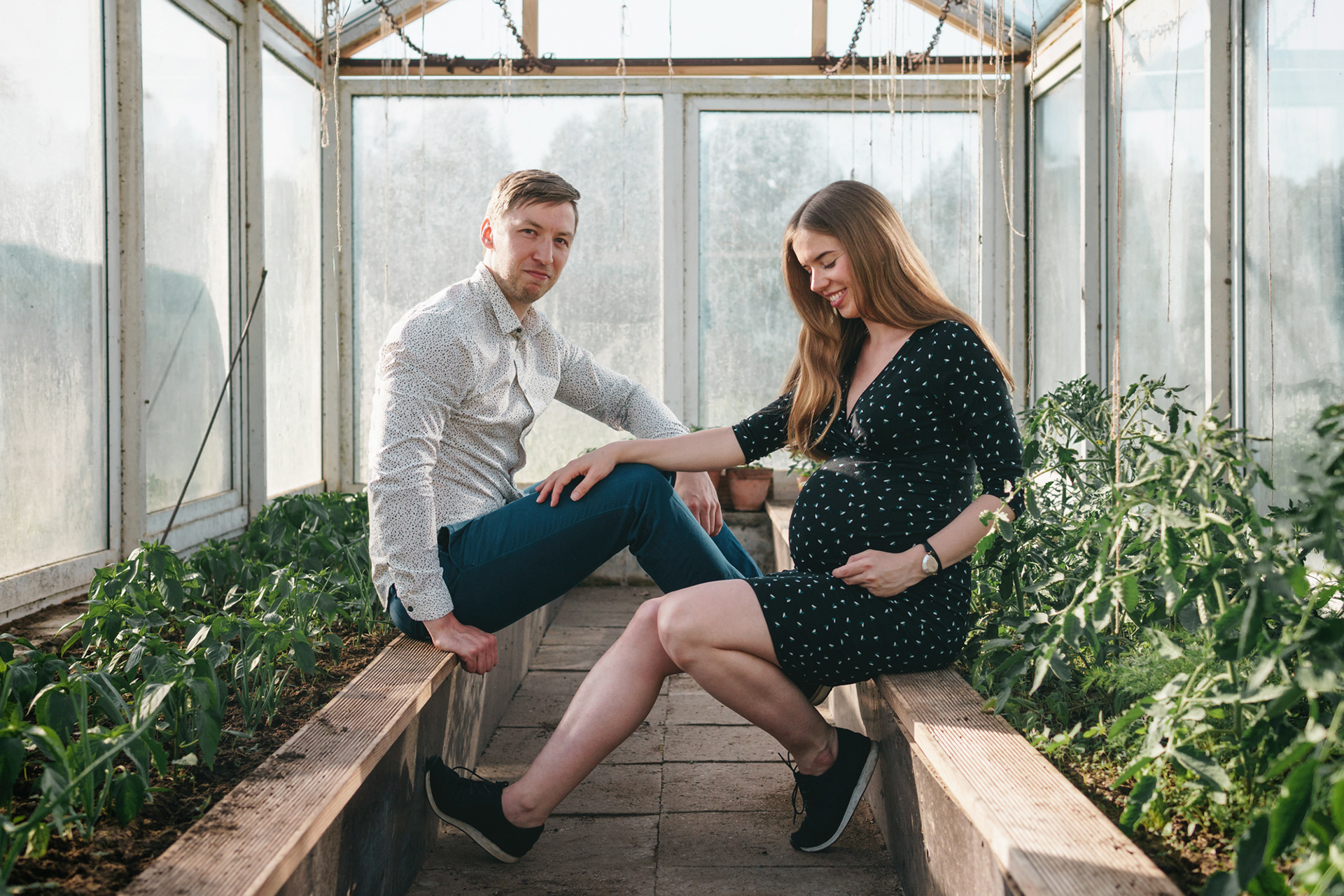 Around nine months after we took the previous set of pictures with J&E, they asked me if I was willing to photograph them again. This time the focus would be on their soon to be born baby.
At the time we didn't know how soon. Just a few days after our photo shoot their baby boy was born. We got the images done just in the nick of time.
The sun was really intense but we did end up getting really lovely high contrast pictures out of it. The greenhouse was also a great place to shoot in as it worked like a bit of a softbox.
There were also at least four cats hanging around at any given time. Most of them did not want to hang around for pictures but luckily one stayed to pose.