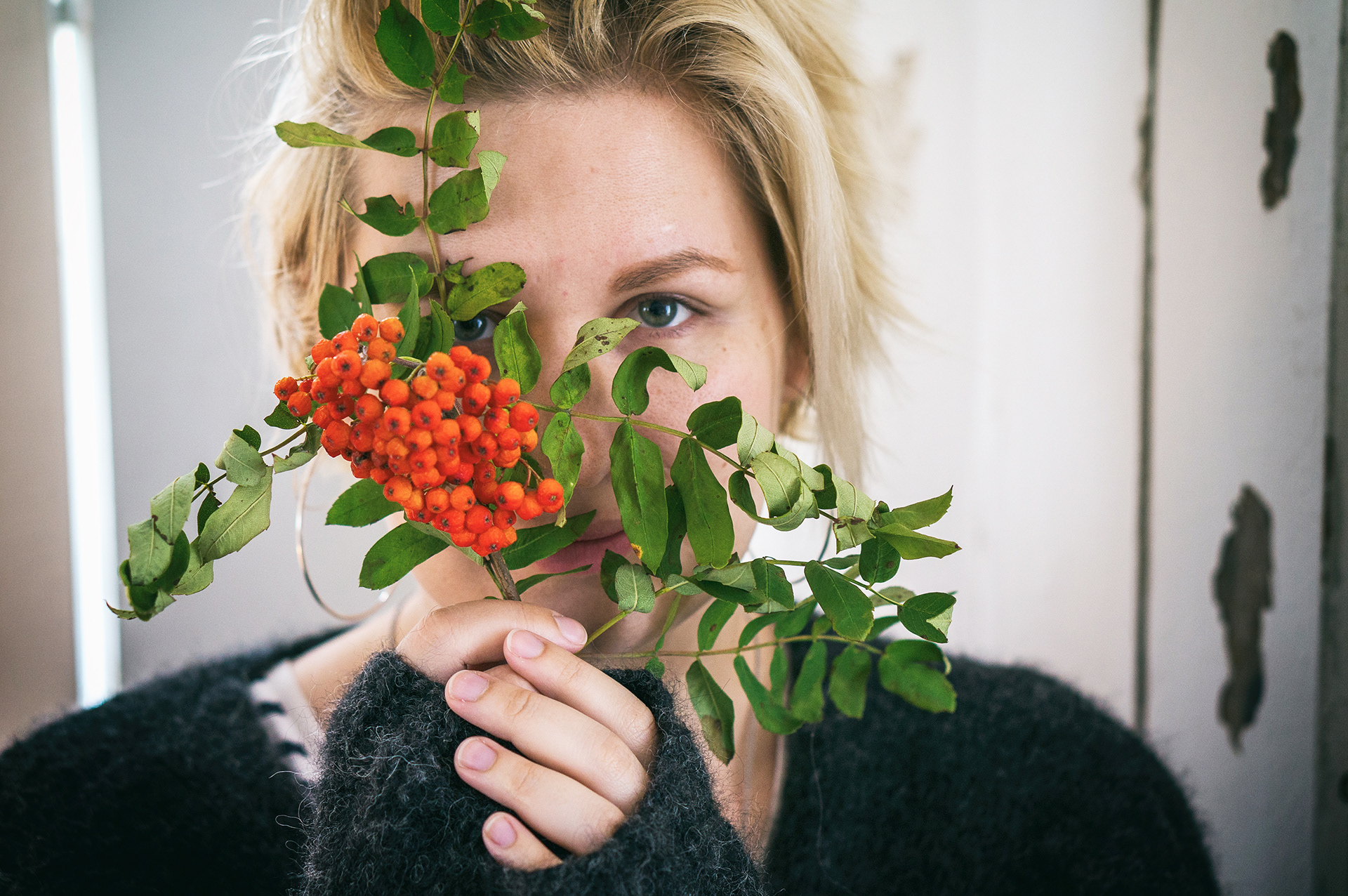 We visited Haapsalu over the weekend with Eva and had a lovely opportunity to spend the night at Viieristi culture club. The building is very cool looking both inside and out and is located on the intersection of five roads.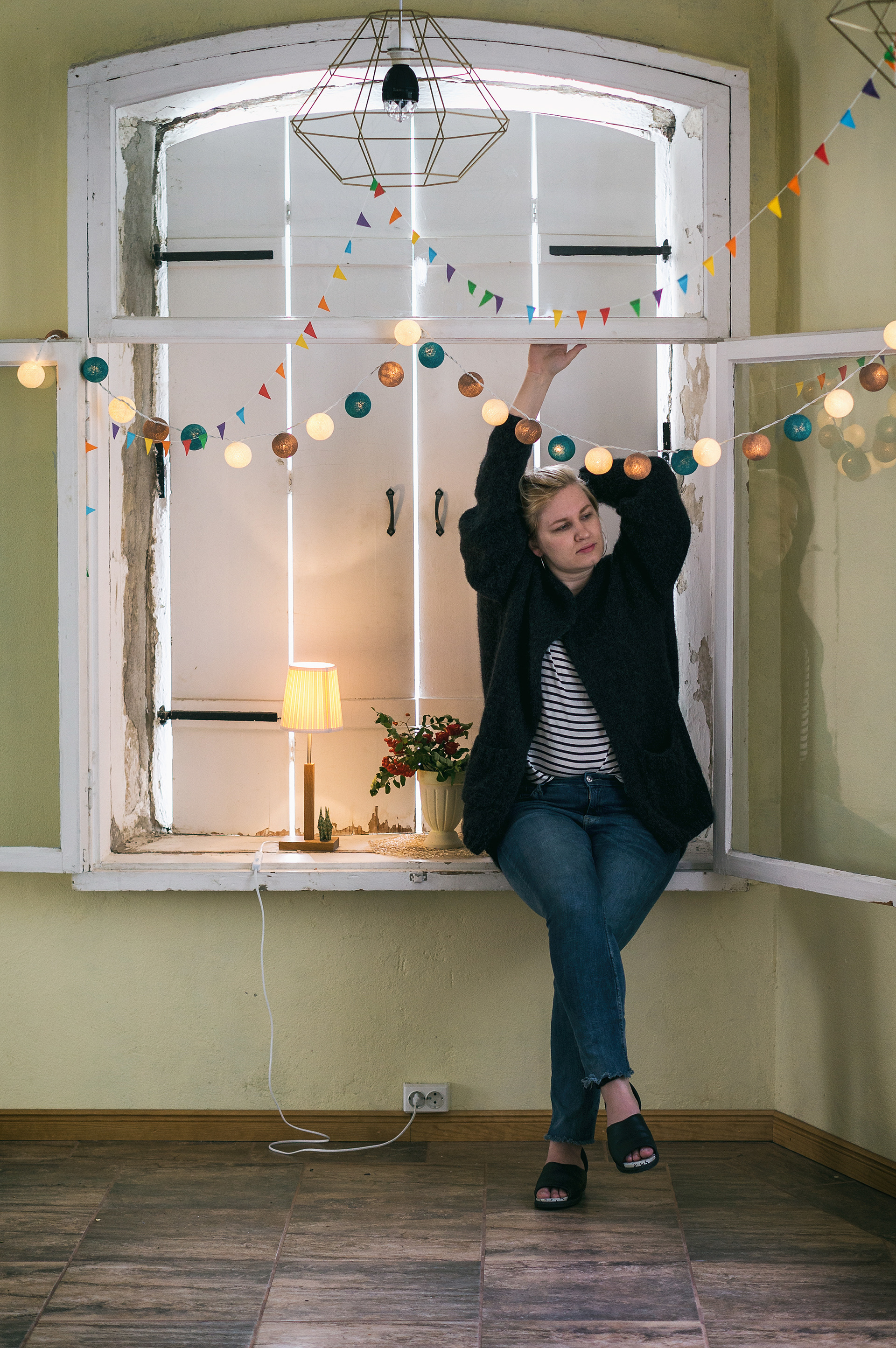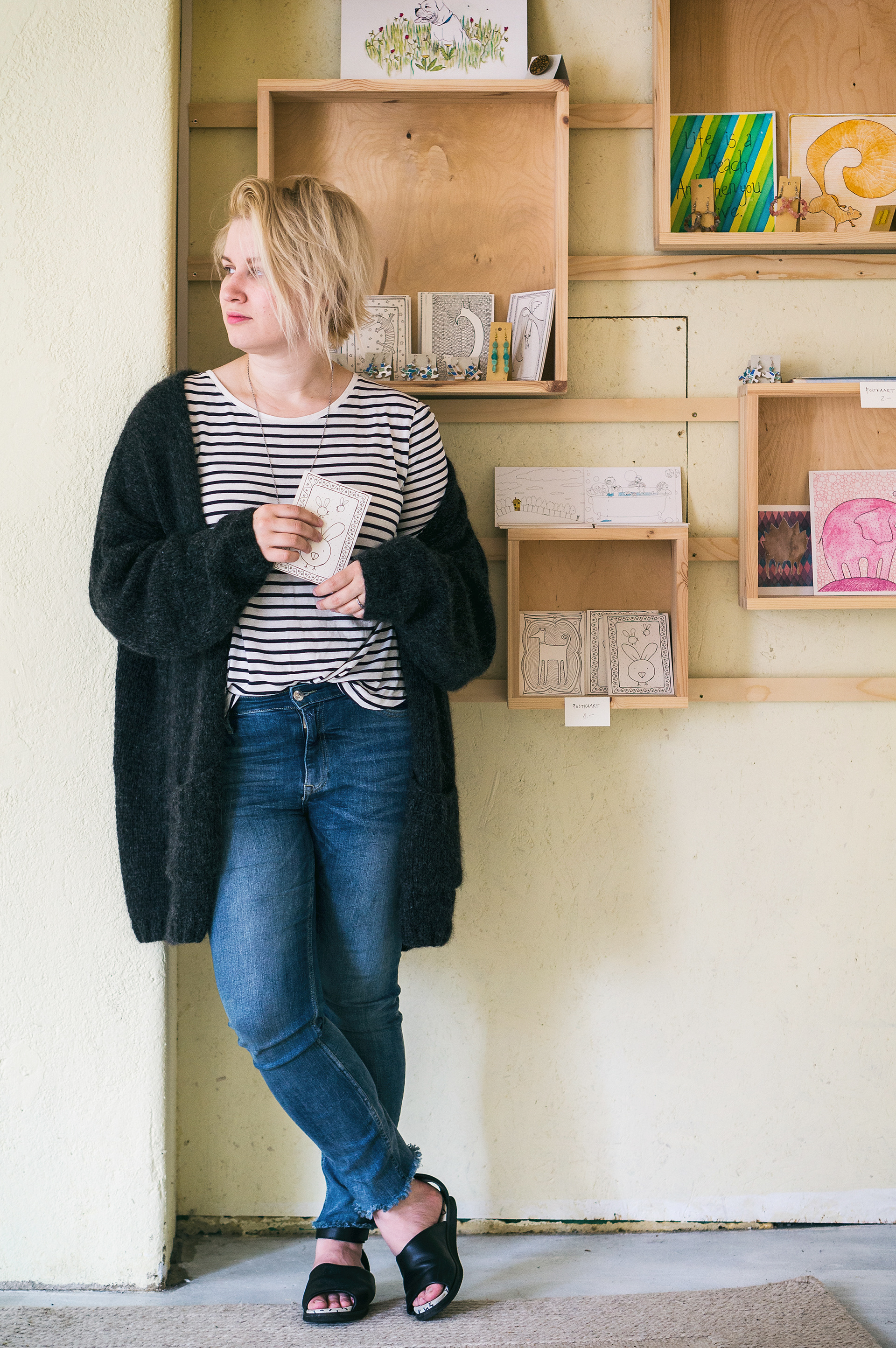 The evening was very busy with a concert and a play. When we woke up we noticed what a cool place we were at. The morning light was soft and the interior of the culture club was very inviting. We had to take some pictures.
Eva was wearing a new cardigan she had just knitted so we took the opportunity to highlight it.